SACRED GARMENTS
FOR INTENTIONAL LIVING
COMPLEMENTS WE ARE GRATEFUL
Right now, one of my favourite pieces I am wearing is this incredible Japa Jumper by Myrah Penaloza. 
The Japa Jumper is everything! It's linen, it has the tie straps, its slouchy crotch, it looks amazing, I've been wearing it with cashmere sweaters and it's the coziest thing on the planet!!
Lacy A. Phillips | Leading Manifestation Expert | Founder To Be Magnetic | The Expanded Podcast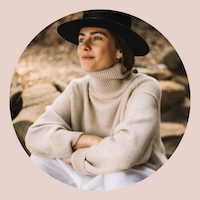 Lacy A. Phillips
Myrah's pieces are beautiful & powerful adornments that enhance my daily rituals of remembering my truest identity. Wearing them allows me to fully express as me.
Jas | she/her
Moon Mother & Soul Purpose Guide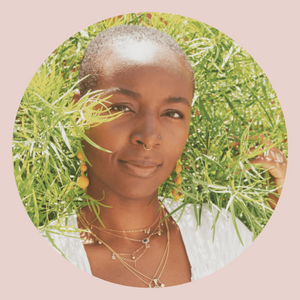 Jas the Moon Mother
Myrah's spirit infuses every dress; I never want to take them off. Somehow her work makes me feel utterly at home in my skin and completely majestic.
Elena Brower | Bestselling Author and Podcast Host | Practice You
Elena Brower
I want to feel beautiful. Thats how I feel wearing Myrah's collection. Graceful, Gorgeous Women. Myrah makes clothes for women, the everyday women who wants to feel like a queen.
Carrie-Anne Moss | Actress | Founder of Love Annapurna Living
Carrie-Anne Moss
I love this collection so much. Myrah is truly a gifted designer. It's comfortable yet elegant, and lets me feel at ease, and like a powerful priestess at the same time.
Amanda Giacomini | Artist/Yogi 10,000 Buddhas Project
Amanda Giacomini