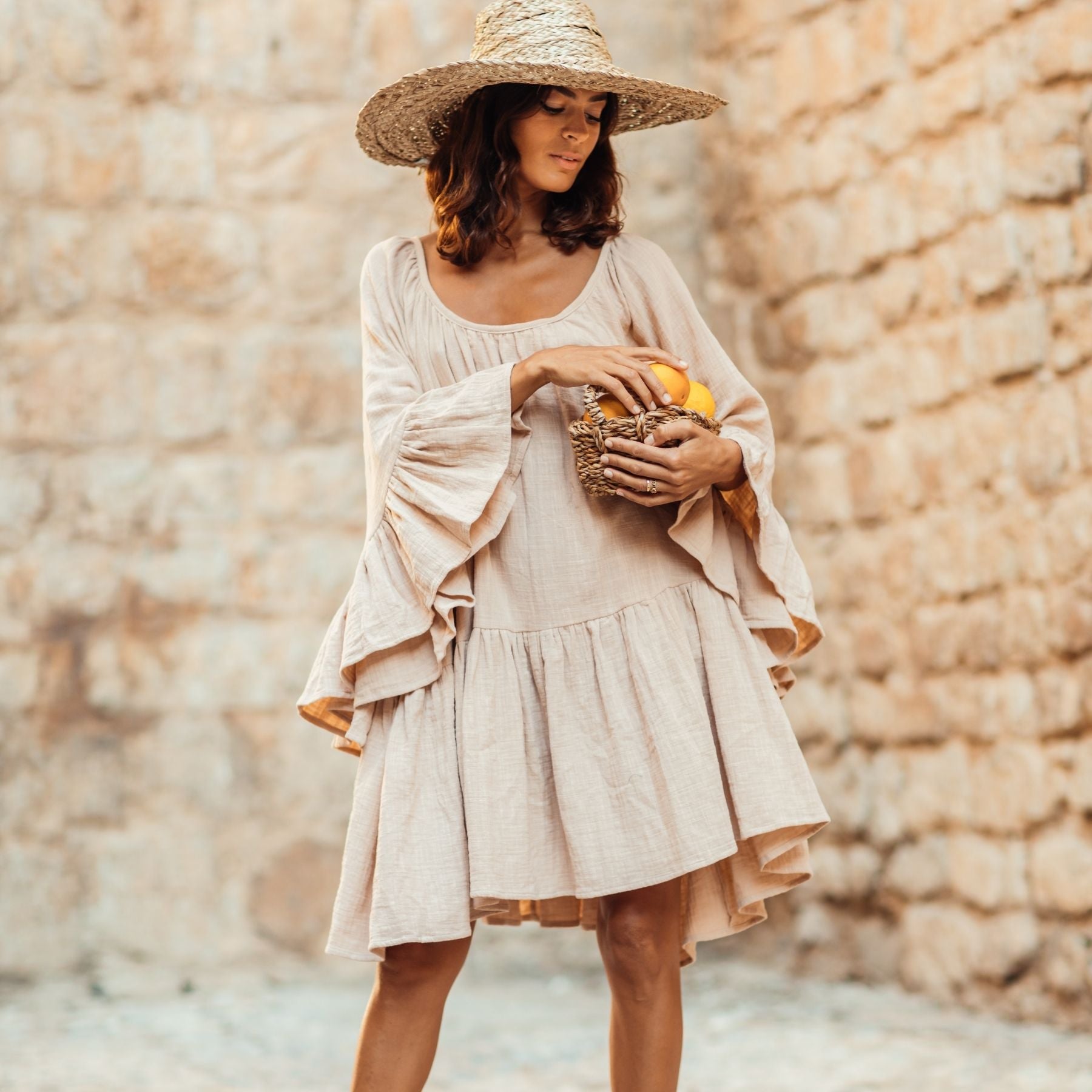 Myrah's Minimalist Wardrobe Checklist
Minimalism in fashion has gained a lot of momentum over the past few years. This entails living more deliberately and with greater intention. The main principle of this movement is owning items that serve a purpose or bring you joy.
Many people believe that minimalism is about being less materialistic. However, this isn't necessarily true. If we value the clothing we own, then we should buy clothing of value. Long-lasting, durable, and natural fibers are preferred.
Furthermore, sustainability is foundational to minimalism. Although this is important for the environment, it also adds value to your personal life.
Creating a Personal Style
Fashion is a way for us to express our personal style. Therefore, embracing minimalism may feel intimidating. However, this shouldn't deter us from embracing these values. 
The first step is to gain confidence in your style. It's important to buy for who you are today. A lot of times we get caught up in who we want to be in the future. However, this leads to an accumulation of things we will never wear.
Maintaining a minimalist wardrobe means only having a few signature pieces. These are pieces that draw attention. They are often reflective of the person you are. Owning one or two of these is enough.
Staple pieces are things you can play around with. They are versatile and interchangeable, making it easy to mix and match.
Unfortunately, fast fashion has become the norm in society. There were only two fashion "seasons" that existed in the past. Now there are 52 'micro-seasons.' This is something that the fashion industry tries to hide.
The slow-fashion movement is an important value of our company - Myrah Penaloza.
Therefore, the brand doesn't believe in seasons. Although there are always new pieces, they aren't released at specific times. Therefore, all of the items are timeless and not trendy.
Here are some of our recommended signature pieces:
Here are some our recommended staple pieces:
Quality vs. Quantity
We are currently experiencing the best standard of living in history. However, happiness levels have depleted. Society has become more preoccupied in materialistic things. We are constantly searching for more. However, it seems that it's never enough.
Individuals tend to value higher-quality things. Unlearning the desire for unnecessary items is a process. The first step is to invest in well-made basics. Linen is a quality fabric that lasts a long time. Furthermore, it becomes softer the more you wear it.
Myrah Penaloza values the construction of all these garments. The brand ensures that all products are consistently high-quality. This is in line with our ethics and values.
Furthermore, we only use one size for all of our garments. This means that the clothing fits differently on everyone.
Your Closet is Reflective of Your Life
Your closet should radiate the values you want to put into the universe. It's important to keep your wardrobe clean and organized.  It allows room for ease and clarity.
People are more likely to respect high quality clothing. Displaying them properly creates an environment that is conducive to this.
Many people follow a "one in, one out" rule. This means that you only buy an item to replace something old.
Slow-fashion means understanding where your clothing is coming from. Is it ethical? Are the workers paid fairly? These are all strong values that Myrah Penaloza holds.
The healing properties of linen have been evidenced for thousands of years. Many of our pieces are 100% linen.
Here are some of our recommendations:
Aquarian Gown
La Mexicana Playsuit
Aura Slip
La Tierra Butterfly Tunic
Mona Pant
The cotton collection from Myrah Penaloza is ethically sourced. The pieces are durable, breathable, and perfect for everyday use.
Here are some of our favourite pieces:
Luminous Playsuit
Tara Head Wrap
Golden Chain Romper
Why Is Minimalism Important?
Minimalism allows us to re-evaluate what is truly important in our lives. It reminds us that possessions are easily replaceable. However, relationships are not.
Connection is at the core of what it means to be human. Therefore, this is what we should be putting our energy towards.
Connection to our clothing is equally important. Our material possessions are a reflective of who we are. Intentional living is foundational to our overall well-being.