Protection & Projection from the Heart Kundalini Yoga Meditation
Myrah Penaloza leads a simple protection Kundalini Yoga, as taught by Yogi Bhajan Meditation in this video.
This Kundalini Yoga based meditation will help you create a vibrational sound current and place it in your auric field while strengthening your physical and energetic body, so that nothing in the world can shake you or bother you.
Being a new mother, Myrah felt her energy being wide open and she was quite sensitive to all the energies she had to deal with in the world. She started talking to other new moms out there and discovered that many of them felt the same.
Many felt a need to disconnect from social media and connect inside and move away from all the energies out there.
This meditation helps new moms feel protected energetically and allows you to integrate back into the world in a protected and grounded way. As a mompreneur and Kundalini Yoga Teacher she puts herself out in the public realm via social media in very large ways, she found that she needed a meditation to protect her very open body and heart energetically from all the people that she interacts with on the daily.
This is the meditation for energetic protection not just for moms, but for everyone.
Sat Nam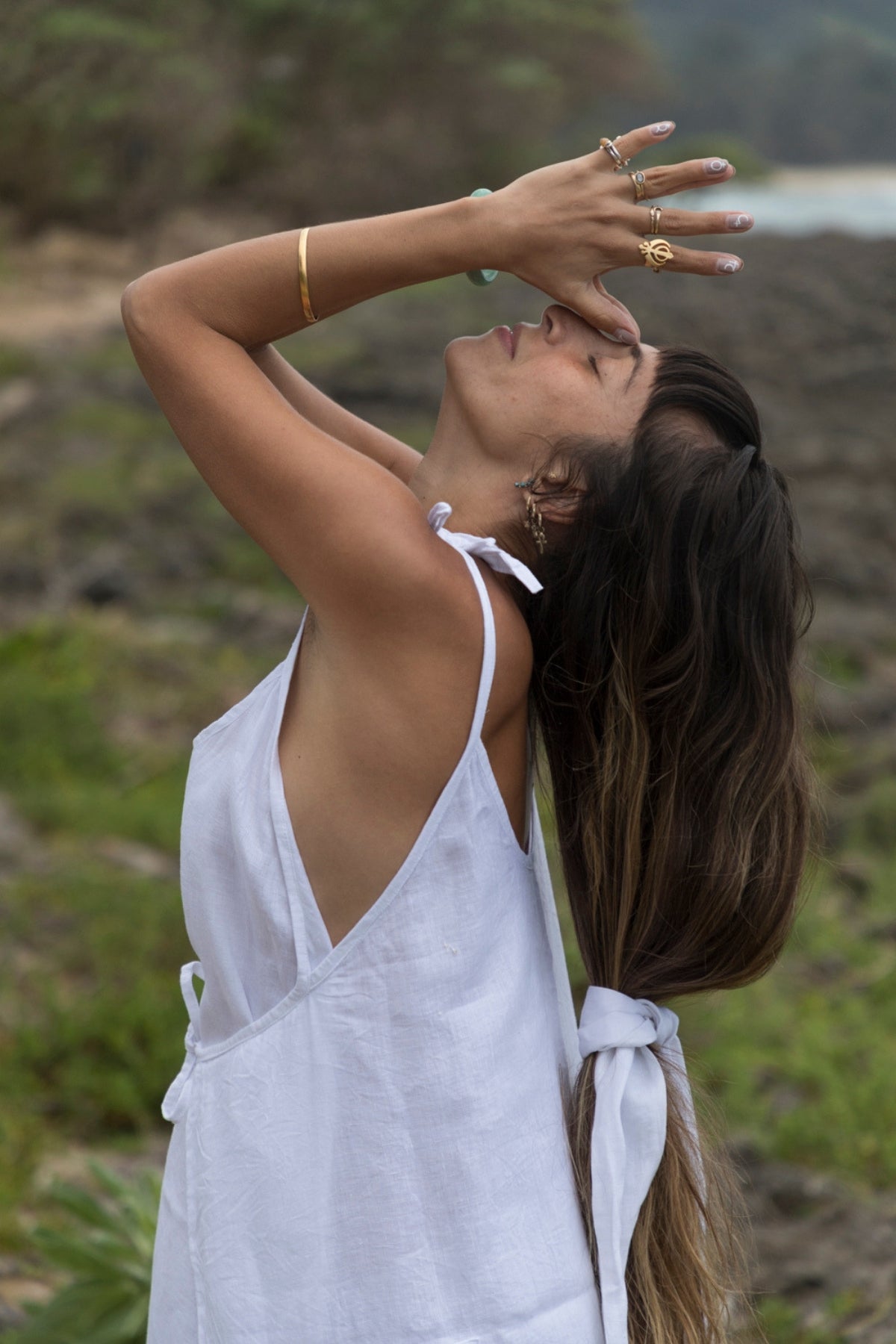 Healing and Fashion Pt.1 Linen Fabric
As someone who has been dealing with postpartum thyroid issues, I have personally been looking everywhere for causes and healing.  As per usual, in life.. the answer was already in front of me. As ...
Read more
How to Crown Braid with Myrah Penaloza
Myrah Penaloza shares a how to video about doing a sacred crown braid ritual. She is using an indigo turban available on our website now in the new arrivals and sacred adornments section.
Read more