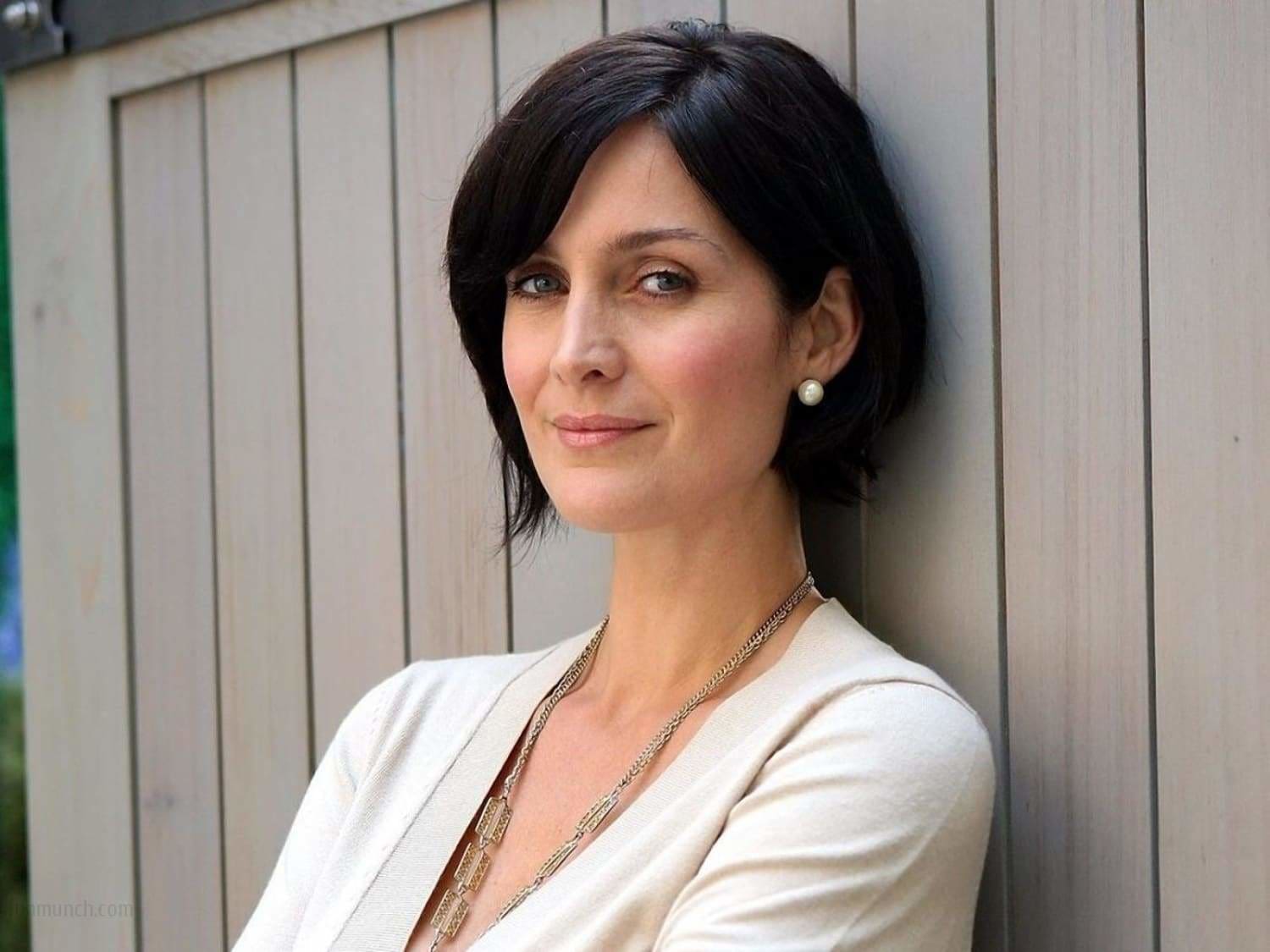 Create the life you Crave with Carrie-Anne Moss
On Kundalini Yoga, Life and Ritual with with Carrie-Anne Moss
Mother and wife above all else, Carrie-Anne Moss is an actress, teacher, seeker, and storyteller. Her deep calling to connect with women led her to create Annapurna Living as a platform and portal for growth and nourishment. Now, with a community of women all over the world, Carrie-Anne teaches online courses designed to help women and mothers find their voice and to step into their grace. 
We got a chance to catch up with Carrie-Anne Moss and asked her about Grace, Rituals and Annapurna Living.  Carrie-Anne Moss has a few pieces from the Kundalini Gown Collection including the Lakshmi Gown and Kundalini Gown Original.  We love following in her footsteps as she is such an inspiration for empowering women to create a life you love. 
What is your morning ritual to cultivate clarity and grace  (self care must do's)?
I get up in the dark. I walk outside I grab some wood, I take a look at the sky and I come inside and I light a fire.
I settle in and do my kundalini sadhana which includes a krya and a meditation . This is my most favorite time of the day. I am literally called to my meditation practice. It hasn't always been that way but all those years of discipline have given me the most decadent experience with myself. This to me is the foundation of self care. Me with me, Me with the divine. 
What is the true essence of  "Annapurna Living" and what inspired you to create this platform for women? 
I wanted to create a place that woman could feel inspired and uplifted in real practical ways, ways that didn't cost a lot of money or any money at all. I wanted women to feel supported and all of this came from me wanting those very things. Every piece of creation for my fierce grace collective is something I need. Something about what I am working on. 
Yogi bhajan said "if you want to master something teach it."
I want to master so much .
Name one muse that continues to inspire you?
One?
 Health and deep beauty muse: Nadene Artemis
True aquarian teacher muse: Paramatma Siri sadhana
Truth liver and story teller muse: Michelle Gardella
Mother inspire muse: Natalie Christensen
Stay open and true muse: My daughter 
What is your daily ritual to stay connected and in the creative flow? 
My morning sadhana 
My morning tea made by my incredible husband partner steven Roy.
 Taking my kids in and seeing them. 
Noticing 
Witnessing
Cooking
Choosing to see a way thru every block .
Making art no matter what.
Music in the kitchen always
A bath with Epsom Salt and coconut oil. 
What makes you feel Graceful and Victorious?
Connection to myself: Clarity and understanding
Describe the feeling you wish women to feel during your Fierce Grace workshops?
I want women to feel Connected to themselves and to have the tools to navigate this modern life. I want women to feel part of something that sees them as unique and imperfectly perfect .i want them to feel good and when they don't -to know they have tools to overcome. I want women to feel part of something that has value in simplicity and grace and truth. 
What are your personal rituals in regards to the New Moon and Full Moon phases?
I look at her always . I write intentions on  the new moon
Create an altar and release on full moons.
I study the sign the moon is in -in each phase and personalize for myself the qualities and open to what it's speaking to me.
What is your current Mantra, Prayer or Affirmation that you pull up for support? (when you feel lack, depleted or low)
  "I'm finding my way..."
In your opinion, how can experiencing the gathering of women impact our communities near and far? 
It is the revolution!
What are you really excited about for 2017 and what were you grateful for in 2016? 
Everything!
Inspired by my teacher paramatma Siri sadhana, I write a lot of gratitudes and choose to live in the gesture of gratitude  and when I forget I remember real quickly.