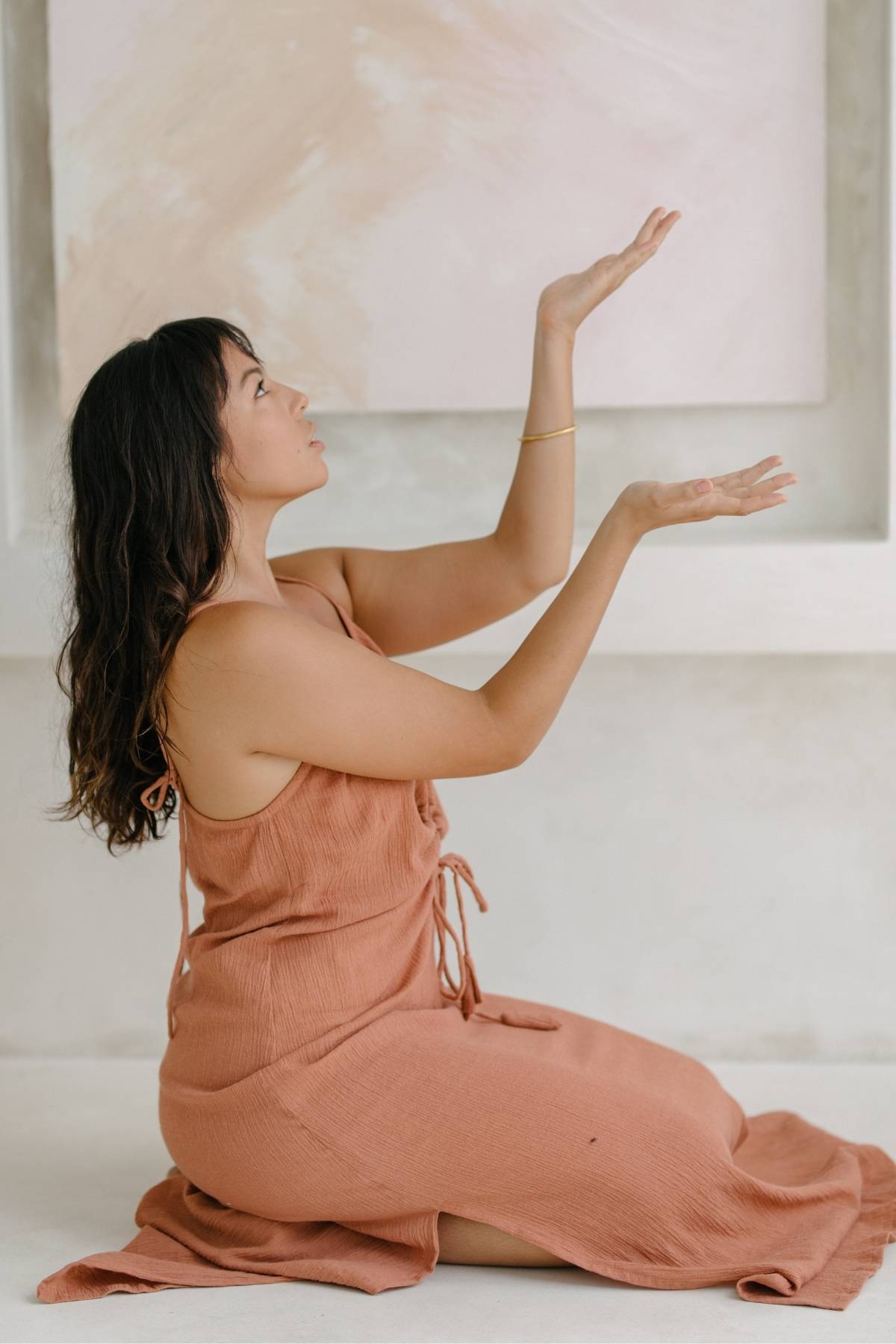 Passion, Creativity, Unexpected New Beginnings... Royal Lion New Moon in Leo
Satnam loves, writing you after my 2nd day of my plant dye workshop here in Bali. It has been such a joy bringing back live events after almost 3 years away from it.
I loved witnessing all the women get their hands into the earth, standing barefoot on the ground, working with the natural elements to create some beautiful plant dyed pieces together.  We will share some of the photos and results with you in just a few days.
Today, I wanted to dive into insights for the upcoming New Moon in Leo.
Insights to help you navigate the potent portal energy that the new moon is bringing in the most aligned and practical way possible.
This LEO New Moon Happens on July 28th at 10:55AM PST.  The Sun & Moon will also be at 5 degrees to Leo.
Leo also governs our 5th house.
This brings such a wonderful numerology to the table with the #5 which will be a key theme for this upcoming New Moon.
The LEO Lion energy is coming and the time is now to prepare.
Leo is about being child like, creative and it is the sign that governs our hearts.
Many leaders really feel it during this time as it is the leaders royal sign.
What we want to do practically is schedule and make space for things during this time that make you feel connected to love.  Time with family, time with loved ones, time with that special someone in your life.
This New Moon will bring forward the importance of feeling to awaken the love that you naturally already are! Remember that LEO is a fire sign. There is going to be a LOT OF PASSION.
LEO NEW MOON will also bring forth tremendous forward momentum and new beginnings energy.
We will have the opportunity to light the internal fire.
Your heart is your connection to mother, father, nature and god.
Expect surprises.
Expect major break throughs.
Expect new beginnings.
New Moons always bring new beginnings but this one will be particularly potent for us all as LEO will align us with our hearts.
You will feel like you are awakening from a long sleep, a long dream that has now ended and your new space has arrived.
Your powers of concentration will be elevated and you will have the space for serious analysis and conversations to help you move your life forward.
This new moon we will be harmonizing with the Heart Space Energy of the Royal LEO LION and thus awakening to the love that WE already are and how we can share this love, standing humbly in the face of a ever transforming world.
How may I be of service to this change?
How do I pivot to support this change?
How do I get comfortable being uncomfortable amongst this change?
Psst.  Hint.... connect to your heart space. Leo is there for you and so am I!!
I wanted to keep this one short and sweet, I will share another email to dive deeper into this upcoming new moon in the coming days.
Talk soon and have a wonderful weekend loves..
xo
Myrah
www.myrahpenaloza.com