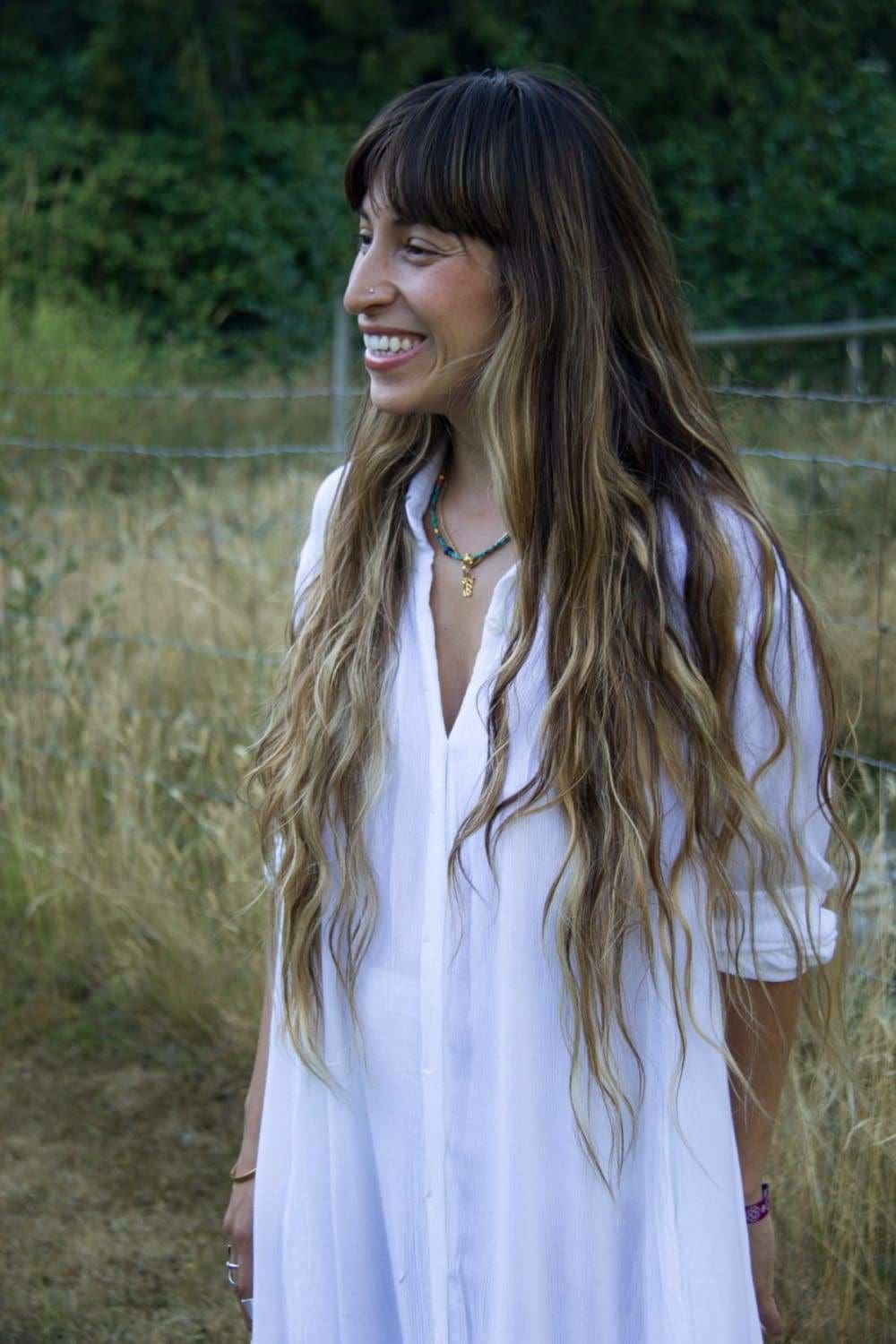 Long hair don't care, inside Myrah's secret to long luscious hair
Hi friends, we are beyond excited to have the Crownworks Crystal Combs in stock now. I've personally been using a crystal comb since I was pregnant and it's been a great practise to add to my self care rituals for my scalp, nervous system and hair.
These beauties are created to amplify your crown chakra.  The Crown Chakra is where we receive intuitive guidance and connection to our higher self / higher power. The Crystal Comb is an invitation to make it an intentional practise and spiritual exercise. 
Activate with oils. The world of plant essences and essential oils is richly supportive. Apply your essential oils to your comb or body during your practise. 
Make it a meditation listening to mantra's, chanting and toning along with your crystal comb ritual can really help you stay present and amplify the experience. 
Write it out.  Journaling is a highly beneficial tandem practise . It can be therapeutic to include even a 5 minute free form writing exercise before you start a hair treatment. This will purge any mental residue (angers, judgements, frustrations) that may be built up during the week. Keep an intuition log to list the insights you receive during your ritual practise. 
Wash it away. Water has long been recognized as a spiritual conduit and ritualized with bathing ceremonies. Harness this power with a simple intention setting while in the shower. Use essential oils like tea tree or peppermint to open your crown chakra (head area), before your crystal crown ritual after the shower. 
All of these things have totally been helping me keep my hair long and luscious postpartum, though it is not the only thing I do, I really love this practice. 
Crystal Combs are now available on our website now. Shop here.