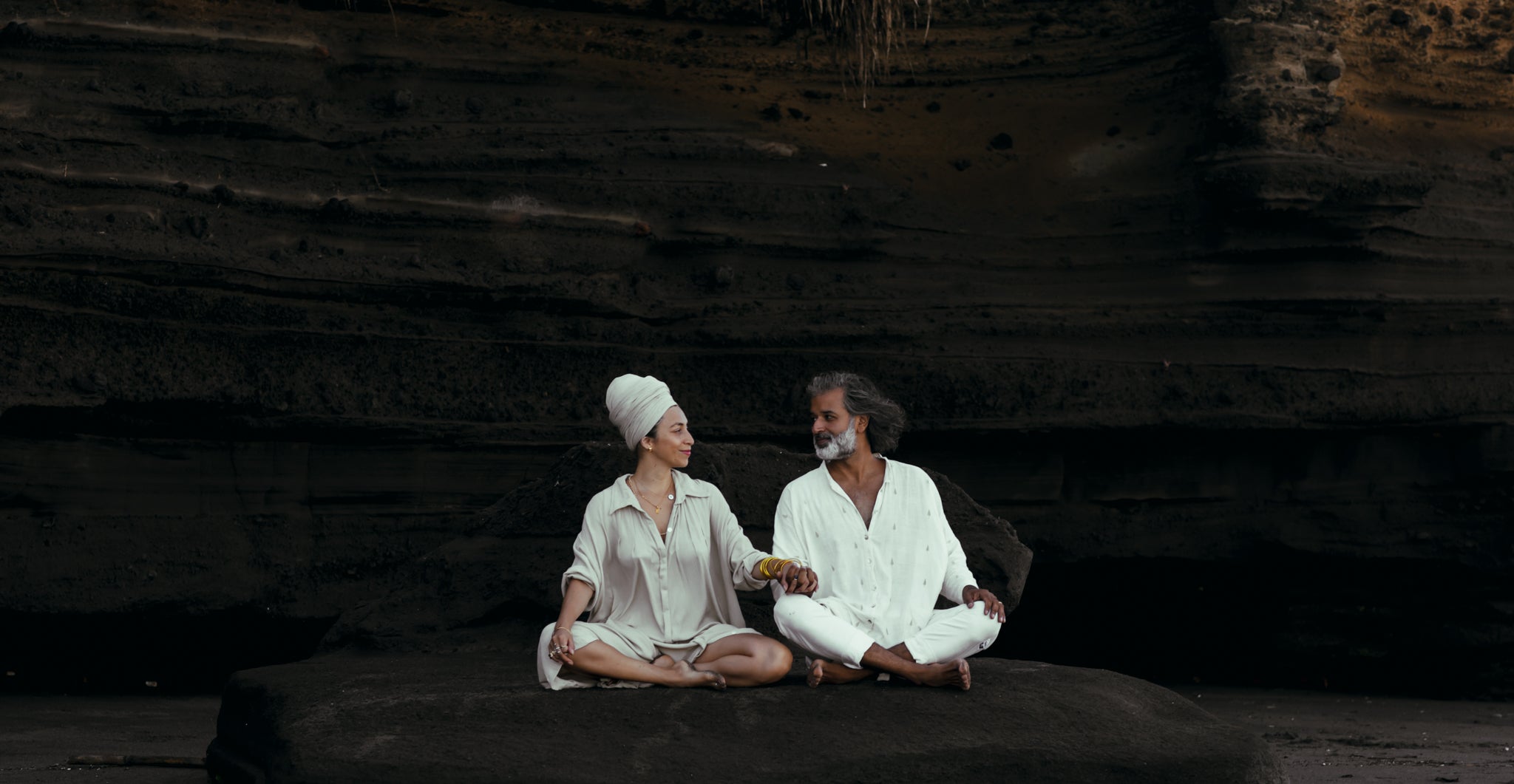 You are the light at the end of this tunnel... reflections on NYEPI in Bali and more
Satnam Loves,
Last weekend in Bali we joined millions of people celebrating and honouring "Nyepi" meaning to keep silent.
They also decided for the first time in history to extend this day of silence to 2 full days. So imagine, no lights, no internet, no cars, everything on lockdown. Well, that's the reality of most of the planet right now, but in Bali Nyepi is a powerful 2 day tradition that is powered by collective meditation and prayer. 
We could feel the pulsing natural energy

 
of mother earth as everyone shut down their technology and connected to nature.
As the sun started to come down, we lit candles and played with the kids in their room. Once they fell asleep, my hubby and I went outside to star gaze, and I've never in my life seen such a beautiful light show.  I'll share a link to a video below. 
It made me think about the current lockdown the world is in, and in many ways this is a major shift happening. It's so uncomfortable for so many of us.
The thing I learned during Nyepi, was that we really didn't read or see the news for 2 days and at the end of it, we felt really good and at peace.
I'll tell you we felt so natural and at a ease.
Not checking the latest on the death toll of the virus and not checking the latest in the media was such a relief. 
This time of reflection really made me realize that WE ARE THE LIGHT at the end of this seemingly dark tunnel. 
The world has been slowed down for us to catch up with ourselves. To look in the mirror and LOVE what we see, because right now we have no choice. No choice but to progress. Pressure makes diamonds and with humans pressure can either send you down the rabbit hole or into a portal of your own design.  A portal of light and a world that we want to create. 
Slowing down has give us space to be with our kids more, yes we worry more, there are so many variables to this all, but we have to look at the light as much as we have been seeing the dark in this moment. 
I encourage you to use this time, to do some inner work, don't expect to be enlightened, but do move yourself to complete things, creative things, and mostly establish rhythms and flow to your days that support your immunity and the expansion of your life on all levels. 
We are all being called to expand. 
No one is left out. 
We are all included. 
We are the light at the end of this tunnel! 
If you have been feeling overwhelmed at all. Try this.
1. Once the sun goes down, use only candles
in your home to light your place. The ambient and natural lighting has a soothing effect on all levels. And you get to connect to the natural element of fire. 
2. Turn off your phones, turn off your internet at home at sundown. This will help you not keep checking the latest on IG, or on the news feeds and give you a sense of calmness. 
3. Drink something warm. 
Make a ginger/cinnamon, chaga tea. Drinking tea, sitting without the internet, with the fire of your candle. And for parents, get your kids in on it, and they will likely end up sleeping earlier than usual.  
4. Take a warm bath. Warm your soul. Love yourself during this time. Your sadness and stress won't help the world. Your joy powers the light that the world will see when this all ends. 
5. If your mind is racing. Write down lists.
Lists on lists. Then put the paper down and know that you will take the right intuitive action as needed to move you through this moment.
11th Day of the Moon - Online Workshop this Friday.
11th Day of the MOON KUNDALINI YOGA DEEP DIVE
5 PM PT / 8 PM ET
Class is recorded and can be accessed after if you can't make the exact time. 
Right now there is so much to process and contemplate 💫 I hope you will join in for an evening of laughter, real talk, inspirations and deep relaxing into the moment. 
We don't need to adapt at the same time. It's time to adapt to what's so, and slowly process day by day. You don't need to consume hours of news media right now, you need to disconnect and be consumed in your practise, in your art, In the love you share with your loved ones and family. Be consumed by something greater than fear. You got this, don't look to far, just one baby step forward at a time. Also, don't be afraid to smile, or feel good during this time, your joy builds resilience, the world needs your light. 
As always,
here's a special gift for being on this newsletter. Use the code: EASE25 
for 25
% off your order today and tomorrow only. Only valid for purchases from now forward.  Also, for any sales over $225 for the next 2 days, we will include our new Myrah Penaloza Tote Bag. 
Love, Love, Love