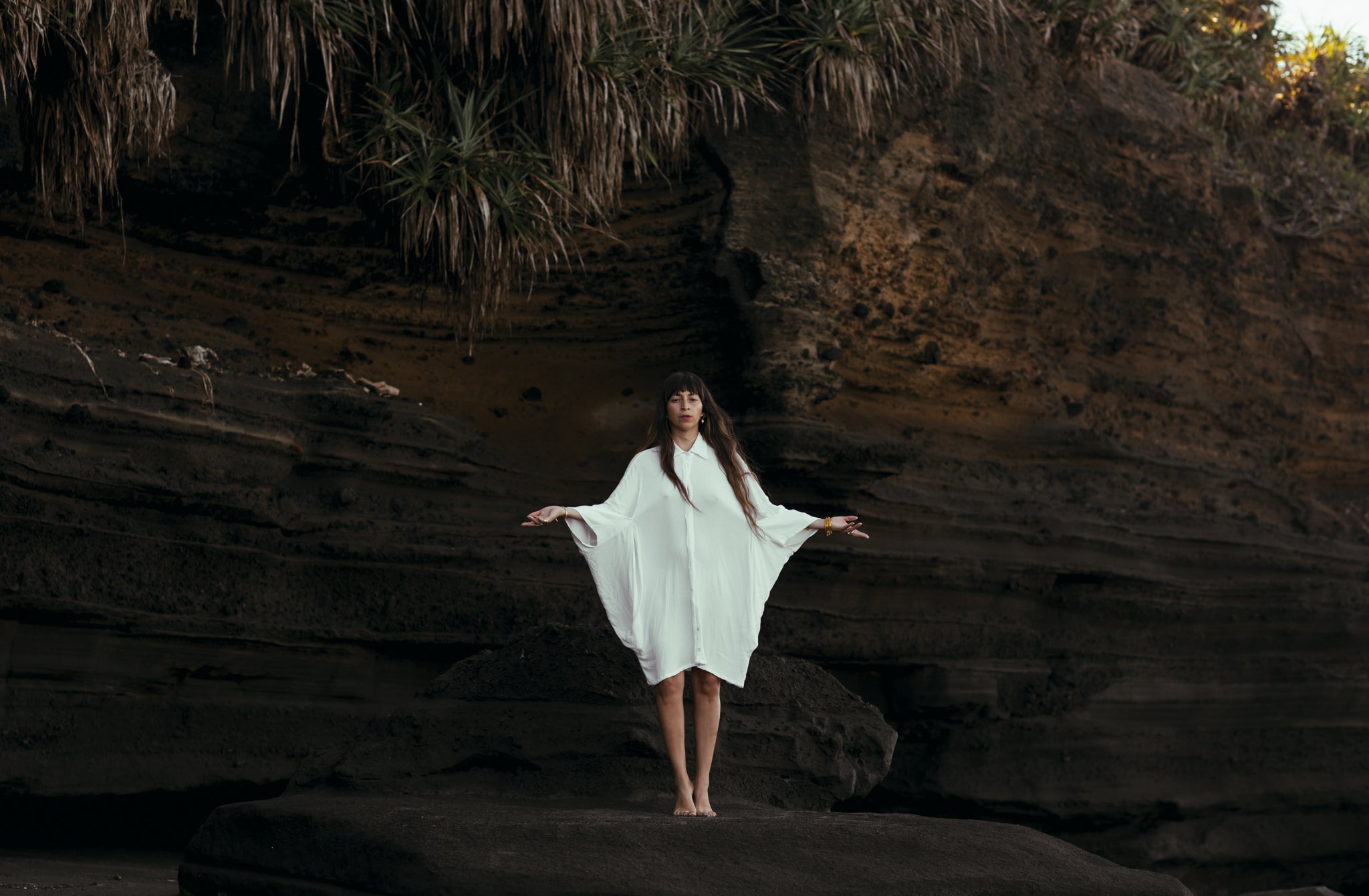 11th Day of the Moon Online Kundalini Yoga Workshop with Myrah Penaloza
Sat Nam, I'm Myrah (@myrahpenaloza) - an educator, designer, artist, and mother. In 2014, I followed my heart and moved to Canada from Los Angeles to start my family. Now we're based in Bali. I began my journey with Kundalini yoga in 2003 at a teacher training in Hollywood with Gurmukh and have been sharing the practice ever since.
WHAT IS KUNDALINI Yoga?
Kundalini yoga focuses heavily on the breath and one's internal energy in an effort to balance the mind, body and soul. By using Mantra (sound), Pranayam (breath), Kriya (movement) and meditation, this practice balances the endocrine system and strengthens the nervous system so that we may experience our optimal selves. It's an exciting and evocative way of stabilizing one's internal dialogue—something that feels especially important for the modern individual. In these online classes, I'm teaching three different classes to reflect three different phases of the lunar cycle.
11TH DAY OF THE MOON KUNDALINI Energetically, the 11th day of the Moon (Ekadasi day) is the strongest day of the Lunar cycle. Yogi Bhajan taught that this is the optimal day for balance, as the glandular system and metabolism readjusts itself on this day. We will use this cosmic energy and group vibrations to activate our Tenth Gate and shift our frequency to connect with the higher realm. 
I hope you will join me online this Friday April 3rd, 2020 with Livekick Studios.