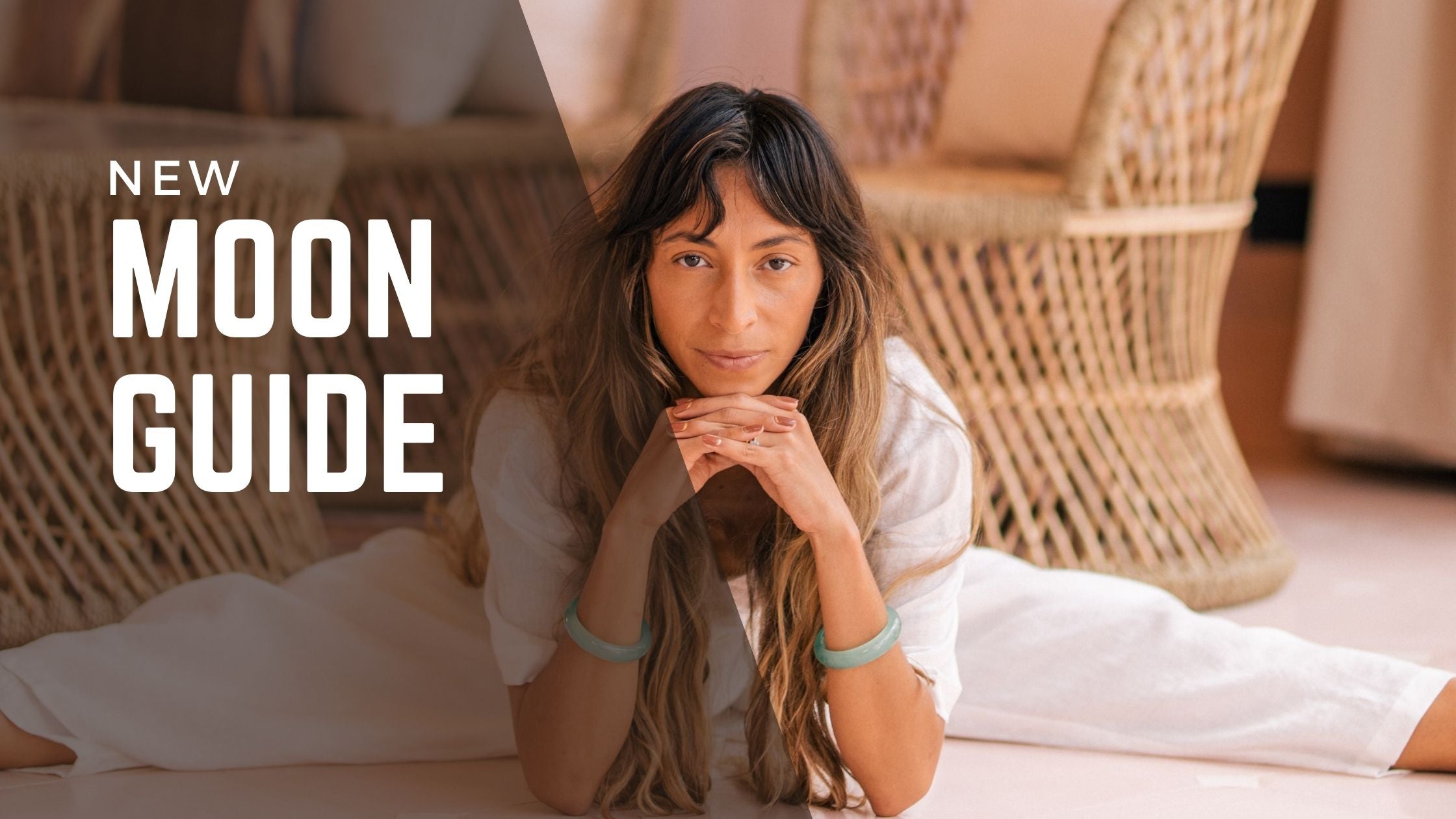 How to Navigate The New Moon. A Guide To New Moon in Scorpio,
Satnam loves, Myrah here! I'm writing to share with you some exciting news about the upcoming New Moon in Scorpio.
As I always share we want to attune to the natural cycles of the moon to help us navigate our lives to make the highest vibrational decisions and take high vibrational actions during these times.
The New Moon in Scorpio is happening on November 4th at 1:14PM PST.
We are entering the final chapter and 2 months of 2021, a time where you have the opportunity to awaken you internal intuitive gifts even more.
The date of the new moon adds up to the number 11. 11 is a master # and is a gateway to intuitive insights. Intuitive insights happen when we are attuned to silence over chatter. There is so much chatter happening in the world right now and those who are able to stabilize into silence more and more will find themselves transforming quite rapidly.
As the New Moon arrives its time to set the intention to remove your mind out the equation… as the saying goes, its time to get out of your own way loves… that means flowing with the watery sign and gifts that Scorpio season brings. The Scorpio New Moon is at 12 Degree's and 12 is a number of the student, it is a number that represents learning, and learning from one another over falling into the divide messaging that says… I don't agree with your opinion.
Let's put opinions aside and learn from one another. We are not dependent on others, we are supportive of others and vice versa.
Scorpio is a water sign and is attuned to Pluto, which during this new moon means that we will find empowerment by listening to that deep well within. We will find empowerment not outside of ourselves or somewhere in the world. We will find empowerment within the depths of silence within ourselves! Step into your YIN. Soften your YANG energy.
Bring yourself into a balanced state.
Day by Day
hour by hour
minute by minute… we attune to the moon, we attune to our inner intuitive voice, we attune to nature, we attune to our calling, our purpose, our why.
Leaders of this time have VISION.
Crafting a VISION for our-lives that is bigger than paying the bills and getting by. We are talking about crafting a vision that expands you into realms you never dreamed possible. The great Aquarian Awakening is really in play in right now. Do you feel it? We have another series of eclipses coming our way this month so the energy will certainly be in place for us to expand and do things we can't even fathom right now.
This New Moon is about empowerment from within.
We will be asked what we value during this time. Is it freedom? Or attachment to the old paradigm? Are you into the top down linear living? or are you into the divine feminine and divine masculine coming together in balance? Allow your feelings to come through. Truly it is a great gift when Scorpio arrives. Scorpio is a sensitive sign that helps us feel everything and tap into our natural instincts. Scorpio will bring to light the things that you have been resonating with in your heart, consciously and unconsciously. If you want more abundance in your life, then you have to change the inside frequency to align with anything you want more of… whether that's love, joy or abundance.
To make changes in our lives, we change the inside first. Your frequency aligns and then whatever you want will come to you. With Mars energy aligned with Scorpio this New Moon everything will be intensified… including your ability to see what you have been aligning with internally. This will give us a great opportunity to shift what's happening in our frequency to align to what we actuals want to create and build in this next moon cycle. Underneath the sensitivity, there is transformation!
Scorpio has a incredible gift to intuit, secrets, power struggles, control issues within ourselves and those in our lives.
This is the stuff that Scorpio unveils and uncovers, the restoration to forgive, forget and move onwards and upwards! This is what water does! Water allows you to feel the energy of forgiveness and compassion it flushes away.
This New Moon will give us all an opportunity to clean up our inner and outer worlds to be in harmony and alignment with our highest vibrational thoughts, hopes, desires and aspirations. I will be sharing a part 2 to this email in just a few days. In the meantime, to activate this energy, please begin a journalling practise, first thing in the morning and in your evening.
This will slowly tap into that Scorpio energy and give you incredible insights for what's going on in your inner world so that you can powerfully step forward in this new cycle we are entering! Love Love Love
xo
Myrah & Robindra & Soleil & Baby Boy Hero www.myrahpenaloza.com